Government planning and zoning software is a specialized software designed to help government agencies manage and regulate land use, development, and urban planning. The software allows agencies to create, store, and update zoning regulations, ordinances, and land-use codes. Additionally, the platform provides a centralized repository for all relevant legal documents. Our cloud-based planning and zoning software enables online permit application, processing, and approval. Next, the software tracks the status of permitting throughout the process. Government planning and zoning software applications and automation provide notifications to applicants. Moreover, modern software for the government streamlines the management of land use regulations, permits, and urban planning processes. In conclusion, SLS GovTech, a government software company, is dedicated to enhancing efficiency, transparency, and public participation while ensuring compliance with zoning ordinances and regulations.
Several business challenges exist for planning and zoning departments today. It is no secret that one of the most common issues is the ineffectiveness of poor software and manual methods to control the execution of multiple complex processes. These challenges are often the same for cities, counties, states, and other government agencies. This problem quickly manifests as poor stakeholder visibility, data errors, inefficient plan reviews, delayed approvals, rework, and many unacceptable results. SLS GovTech consultants have significant experience identifying these issues for agencies and providing solutions using industry-leading platforms. We specialize in government software business solutions.
Below, we will discuss how our cloud-based planning and zoning software works and the benefits to agencies and citizens within the community.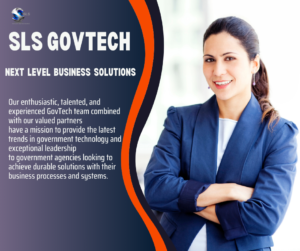 Planning & Zoning Solutions | SLS is a Government Technology Leader with the Answers.
With SLS Gotech, you engage with a team of elite experts who provide state-of-the-art business solutions for government services.
Reimagine Government Technology
SLS GovTech can help your team reimagine the entire planning and zoning business processes, improve organizational focus on tasks that matter, and improve efficiency. Our govtech consultants accomplish this by guiding your team's understanding of process control, data collection, and modeling. We cover customer interaction, interdepartmental communication, and many other aspects of this planning and zoning process.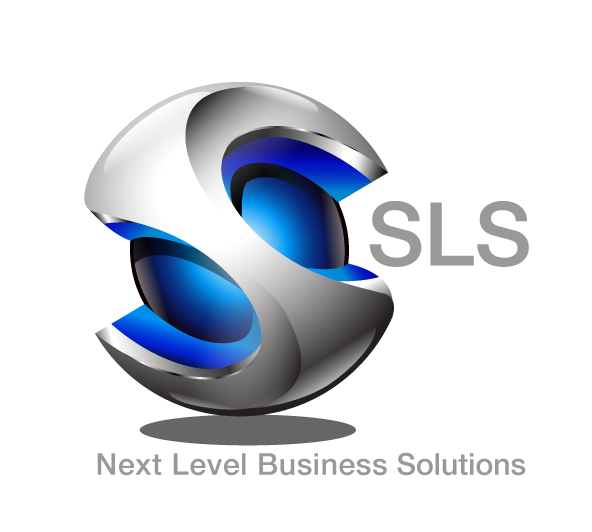 The general benefits of improved e-government commerce apply to jurisdictions of all sizes. These benefits improve online services that reduce staff workload, provide more significant data access for the community and the government, and reduce costs associated with services. SLS is experienced in the nuances of different jurisdictions and their unique planning and zoning needs. There are many unique aspects to e-government. These components are population density, resource skills, and staff capacity. Other factors are budgetary influences, environmental regulations, and many others.
Planning & Zoning Solutions | SLS is a Government Technology Leader with the Answers.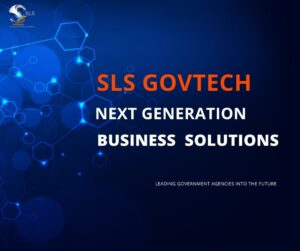 SLS GovTech Consultants Deliver Solutions;
Faster & More Efficient
Greener & Cleaner
ADA Compliant
Customizable
Secure
User Friendly
State-Of-The-Art
GovTech consultants drive innovation, efficiency, transparency, and better service delivery within government organizations through the application of technology and strategic planning.
Benefits Of Reimagined e-Government Planning & Zoning
SLS focuses on all aspects of e-government to create a holistic solution for its customers that focuses on integrated software. We provide processes for improved community interaction, interdepartmental communication, and rigorous workflow for Planning and zoning departments.
At the heart of this, we must have a state-of-the-art planning and zoning software solution that meets our smart city needs today and into the future. We build upon this platform with process and data collection, ensuring the business is transparent, reliable, and efficient.
Benefits Of Government Planning & Zoning Software Automation;
Improving Community Quality;
Local governments can streamline the planning and development process with city planning automation. Residents can easily access the services they need. As a result, this leads to a more vibrant community with diverse economic and social opportunities.
Promoting Economic Growth;
City planning software reduces the time and cost associated with planning, zoning, and development. Additionally, agency automation makes it more attractive for businesses to invest in the community, leading to increased job growth and economic development activity. These benefits improve the community, help residents, and enhance the local government.
Protecting Resident Welfare;
Automated zoning and planning software can aid local governments in ensuring that new development projects comply with appropriate zoning and building regulations. This automation safeguards residents against potentially harmful or unsafe construction practices. In addition, automated zoning and planning also assist municipalities in identifying areas needing infrastructure improvements and other services that can enhance the quality of life for their residents.
Workflow Improves;
Using project management software, planners can easily manage high volumes of information and route documents for review and approval. The result ensures a quick turnaround for developers and project owners.
Better Communication;
Improved Data Management;
Government Automation collects, stores, and analyzes data more effectively. Additionally, automation can help the government make better decisions and policies based on real-time information.
Cost Savings;
Planning | Zoning software can help the government save money by reducing the need for physical infrastructure and personnel. For example, virtual meetings can be used instead of physical ones, reducing travel costs and time.
Enhanced Security;
The government can use technology to enhance security measures and protect citizens from threats. This platform uses surveillance systems, facial recognition technology, and biometric scanners.
Better Service Delivery To Citizens;
Technology can help the government deliver services more effectively and efficiently to citizens. For example, online portals can apply for passports, driver's licenses, and permits, reducing the need for physical visits to government offices.
Data Driven Decisions;
Data-driven decision-making is one of many benefits of using government project management software. SLS GovTech Government Technology makes companies more efficient by focusing on actionable insights from data analysis. Our government technology consulting and platforms offer employees time-saving technology and resources that help them avoid mistakes. Data-driven decisions also help agencies improve risk management and operational efficiency.
Additional Benefits to Urban Planning With SLS Government Consulting:
Breaks Down Interdepartmental Silos
Promotes Strong Case Management
Streamlines Processes
Reduce Agency Costs
Improve Efficiency & Reliability
Drives Rapid Community Development
Automates Time-Consuming Processes
Planners Can Manage High Volumes of Information
Modernize & Automate Communication
Government Business Process Management Benefits Summary:
Automating planning and zoning processes can improve efficiency, accuracy, transparency, compliance, and more. Automation is a wise investment for government departments.

Smart City Infrastructure technology is critical to supporting organized development and meeting the needs of a growing population. Planning and zoning software technologies optimize resource utilization. Furthermore, it enhances efficiency and improves the quality of life for residents.

Government technology consulting is essential to ensure your agency provides the best for your community.
SLS Government Consultants in Planning | Zoning; Government Project Management Tools Helps Streamline and Improve Municipalities Planning Departments.
Features of Government Business Process Management;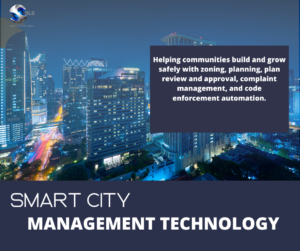 Our Services Integration Management System is a Web-Based Community Planning Solution. 
SLS Government Technology and our consultants automate business, creating e-government or digital government agencies. We incorporate various features and functionalities of project management software to streamline processes. Digital government features technologies, information, and communication platforms that deliver government services, exchange information, and engage with citizens more efficiently. Additionally, government planning and zoning software automation enhances and improves service delivery.
The Features of Government Project Management Tools:
Online Services Delivery:
Government planning and zoning software enables citizens to access government services online, anytime and anywhere. Citizens can complete transactions, apply for permits or licenses, pay bills, submit forms, and access government information and resources through secure online portals or websites.
Digital Document Management:
Project management software incorporates digital document management features. This software includes the creation, storage, retrieval, and sharing of electronic documents securely. It eliminates the need for physical paperwork, improves document tracking and archiving, and enhances the efficiency of administrative processes.
Citizen Engagement and Participation:
Today's planning and zoning software encourages citizen engagement and participation in the governance processes. It provides online platforms for citizens to provide feedback, participate in surveys, contribute to policy discussions, and report issues or concerns. Zoning software promotes transparency, inclusivity, and citizen involvement in decision-making.
Government Information and Resources:
SLS GovTech digitized platforms offer access to government information, policies, laws, regulations, and resources. Through online portals, citizens can retrieve important documents, research data, statistical information, and public records. Our digital technology promotes transparency and empowers citizens with information.
Mobile Accessibility:
E-government often includes mobile applications or responsive websites, ensuring accessibility through smartphones and tablets. Mobile access allows citizens to conveniently interact with government services, access information, and receive notifications.
Data Security & Privacy:
E-government systems prioritize data security and privacy. In addition, e-government's modern, robust security measures, such as encryption, authentication, and secure data storage, safeguard citizen information and transactions. Additionally, compliance with data protection regulations ensures the privacy and confidentiality of personal data.
Interoperability and Integration:
E-government systems aim to integrate various government departments and agencies, enabling seamless data sharing and collaboration. Information and services can be accessed across different entities, reducing redundancy and improving efficiency.
Performance Monitoring & Reporting:
E-government platforms facilitate performance monitoring and reporting. Governments can track key performance indicators (KPIs), analyze data, generate reports, and visualize trends. Technology helps evaluate service delivery, measure progress, and make data-driven decisions.
Infrastructure & Connectivity:
E-government requires robust ICT infrastructure and reliable connectivity. Governments invest in building and maintaining the infrastructure to ensure citizens have uninterrupted access to online services and information.
Digital Identity Management:
Our project management tools incorporate digital identity management systems to authenticate and verify citizen identities securely. Secure access to government services protects against identity theft and enables secure online transactions.
Automation and Workflow Management:
E-government systems automate administrative tasks, workflows, and approvals. This streamlines processes, reduces manual intervention, and improves efficiency. Automation helps expedite service delivery and reduces processing times.
Additional Features of Urban | City Planning Digitization :
Sustainability
Easier Collaboration
Monitoring & Evaluation
Proactive Planning
Enhanced Transparency
Innovation
Environmental Sustainability
Regulatory Compliance & Enforcement
Online Pay System
In summary, government management software supports the growth of cities by streamlining processes, facilitating data-driven decision-making, and improving communication with citizens. In addition, project management tools manage infrastructure, ensure regulatory compliance, and enhance overall efficiency and transparency. Business management software helps cities manage their resources and plan for growth.
Our Cutting-Edge Government Technology Can Reduce Permit Processing Time by 33 Percent by Automating Previously Manual and Paper-Based Workflows.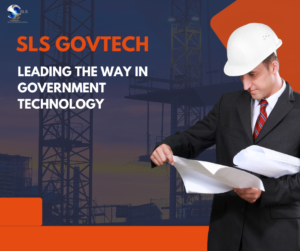 SLS Government Technology Company Making a Difference;
Planning: Scalable Technology For Any Size Community.
Overall, government technology has the potential to improve the lives of citizens by making government services more accessible, efficient, and effective. We provide market-leading technology and solutions. SLS GovTech empowers state and local governments to build thriving communities. Our technology helps to strengthen businesses and protect citizens.
Moreover, this technology is scalable, flexible, and customizable to address your needs. This technology also ensures your preparedness for any emerging or complex challenge in the future.
Build and Grow Safely With Automation;
Features

Rezoning
Site Plan Reviews
Compliant Management
Land Use
Entitlements
Complaint Management
Code Enforcement
Convenient

Solidify Community Infrastructure

Provide Services to Support the Needs of the Public

Accommodates Rapid Growth and Expansion of Urban Areas
Easy to Use
Government Planning & Zoning | SLS GovTech Company Conclusion;
Innovative, intelligent city technology integrates information and communication technologies (ICTs) into urban infrastructure and services. This technology improves the quality of life for citizens, enhances sustainability, and optimizes resource management. It involves leveraging data, connectivity, and automation to make cities more efficient, livable, and resilient. Innovative city planning technology encompasses a wide range of applications. These include intelligent transportation systems, innovative energy management, and digital governance. In addition, it offers environmental monitoring and citizen engagement platforms. Smart city technology addresses urban challenges by leveraging technology and data-driven solutions. An example is promoting sustainability and creating more inclusive and connected communities.

The need for thoughtful city planning is increasing with the growth and expansion of urban areas. Planning departments must focus on social values and communal resources. Planners must work hard to develop or transform communities to meet rapidly changing demands.
SLS GovTech project management software helps communities build and grow safely with rezoning, site plan reviews, and approvals. The platform issues land use entitlements, complaint management, and code enforcement automation, providing a way for planners to be strategic. Additionally, the technology allows collaboration across teams, captures multiple types of information, and visualizes planning data with mapping tools. Next, it maintains zoning and code data within a searchable database. Lastly, automation improves the speed, effectiveness, and accuracy of the analysis, processing, and ongoing management of community planning.
SLS GovTech planning software is a full-featured platform designed to optimize and accelerate community development processes. Plus, it is easy for citizens to use.
Why Use SLS Government Technology Consulting;
At SLS GovTech, our technology consultants have the expertise and experience to help government agencies navigate technological challenges. They have deep knowledge of emerging technologies and best practices for implementing them in government settings.
As a Government Technology Company, We Bring Your Agency;
Cost-Effective: Technology consultants can provide cost-effective solutions to help governments save money, improve operations, and boost efficiency.
Scalability: Technology consultants can help governments scale up their operations by providing technology solutions that can be easily integrated with existing systems.
Objectivity: Technology consultants can provide an objective perspective on government operations and offer unbiased advice on improving them.
Accountability: Technology consultants can help ensure that government technology projects are completed on time, within budget, and meet stakeholders' requirements.
Our technology consultants can provide valuable guidance to governments seeking to improve their operations with the latest technologies and practices.
Next Level Government Business Solutions
Government Project Management Software